4 tags
5 tags
Planning my next vacation. I'm thinking a West Coast tour is in order.
1 tag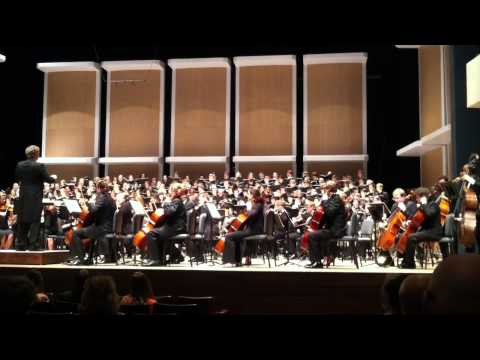 3 tags
Sometimes I don't know what my problem is. If I did, I would try to fix it. There would be a road map of how to go from point A to B. Then, after fixing the problem, I would be fine. I wish all problems were that easy. There's no putting my finger on it. I'm just melancholy and my mind won't stop. Sleeping is useless. I don't know what's wrong so I...
4 tags
WHEN I TRY TO START MY PAPER
Yup. That time of year. So many papers to finish. 3 group research papers in just this week! UGH! howdoiputthisgently:
4 tags
3 tags
3 tags
I want to go back to the ocean.
"A healthy relationship is one where two independent people just make a deal that..."
– (via poisoned-honey)
3 tags
Storytelling and Design - My favorite class I don't want to end. Great people, great stories, and lots of fun. The part of college I like.
4 tags
No Sleep
I can't sleep because no one tucked me in tonight. I didn't get a kiss on my forehead Or a "Sweet dreams, I love you" Oh to be a child, when all this was expected. Someone was there when you went to bed, and noticed when you woke up. Sometimes when you fell asleep in the car, your parents carried you into your room and slid you under the covers, kissed your forehead,...
3 tags
Tipsy
Oh the way you look, when your guard is down Eyes bright and heart wide Face reading 'Anything is possible' Your grin is boyish, reflecting the inner child Told years ago 'neither be seen, nor heard' But there you are Giving so much of yourself Making every minute weighted like gold Not a care bogging down Treasured moments of openness
3 tags
Tempo Best Dressed →
I don't think I've shared this yet! This is a blog post I wrote in September after the opera Nabucco & its opening night party, Silver & Gold Soirée hosted by Tempo. http://blog.mnopera.org/tempos-best-dressed/
3 tags
3 tags
I just remembered something…I really like art. It's inspirational. This year of packed full of senior projects, midterms, papers, and more tests I seem to have forgotten things that first inspired me to go into public relations: creativity. Although, I don't think it has just been this senior year of college that has suppressed some of my passions & interests like music,...
2 tags
2 tags
2 tags
Either actually talk to me or stop creeping into my dreams. Sigh. I hate unfinished business.
3 tags
4 tags
Best Way to Get The Most Daunting Tasks Done
"I am NOT leaving this coffee shop until this gets done!" I've been at Diamonds Coffee Shop for awhile now…eating dinner here soon. Be that as it may, I WILL leave with my resume finally polished and FINISHED!!!
2 tags
FEAR
Sometimes the thing I fear the most is myself.
2 tags
5 tags
4 tags
J. Crew Women's Suit
Word from an HR rep from a major (& trendy) corporation: Every girl needs to own a suit & skirt from J. Crew for interviewing. As much as I love the idea, that's like $500…I'll just…not eat till after graduation…
3 tags
7 tags
Post-Vacation Angst
I have an incredible I-don't-want-to-be-in-Minnesota ANGST! Ten days in California was amazing and now I am thoroughly uninterested in Minneapolis, MN. It be better be spring soon. I effing hate this place right now. Winter is the absolute worst! All my sunshine was left in California in more than one way :(
4 tags
4 tags
Shopping
I woke up at 6:45am this morning, ready to jump out of bed, but I waited awhile. I started today walking down to the coffee shop on the corner. I got an Americano and a egg & cheese bagel. Walked back to the apartment, and listened to music all morning. The rest of my day is going to be spent downtown San Francisco shopping. I could not be more thrilled. There are so many good stores!...
3 tags
6 tags
Watch Obsession →
This is one of my "If I were filthy rich, single, and probably a cat lady despite my allergy to them" I would have a watch collection. And every new beau that came along would receive a watch. Because obviously I'd have extras of all these $150+ watches! Duh. (click on "Watch Obsession" to see the collection) This watch I would set to Central & Pacific Time.
4 tags
"Sometimes you're 23 and standing in the kitchen of your house making breakfast..."
– The Winter of the Air   (via swisslife) Couldn't have said it better myself.
3 tags
I never thought my biggest problem would be not knowing what I want…
It's not the cold that kills — it's the cars
scottdshaffer: It was cold yesterday. How cold, you ask? Imagine that your fridge's fridge had a fridge. Imagine a spot halfway on the thermometer between the freezing point of water and the freezing point of carbon dioxide. Very cold. The wind chill was 35 degrees below zero. And I was going to ride my bike to work. But I took precautions! I had long underwear under thick pants, a thick...
2 tags
4 tags
3 tags
2 tags
4 tags
2 tags
4 tags
classy christmas?
Where is the Christmas china when I need it?!? And where the heck are my 2 dozen wine glasses!?! Some last minute things not coming together so easily. Let's just hope everyone who said they'd come show up…Although, hostess's nightmare, I have an uneven number…So maybe. Just kidding. I want all my friends to be there. Fighting a cold this week. More papers to...
6 tags
How does a person get in Sufjan Stevens' Christmas...
I should just make this my new life goal. Anyone want to join me in this pursuit?
5 tags
6 tags
5 tags
Good Art.
I'm proud to say I know this artist. His work always has amazing detail, thought, and spirit put into it. This piece was made entirely by rubber bands. Sorry for the shitty quality of the photos.